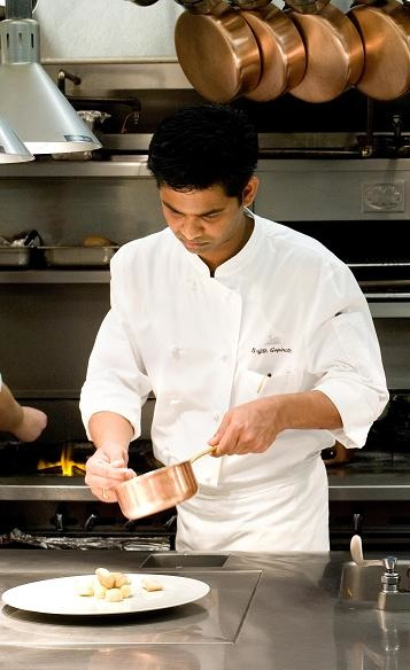 A Kerala Spice & Cuisine Journey With Dr. Anna Spudich and Chef Srijith Gopinathan
Date: Sunday, September - 29, 2013
Time: 2-5pm
Location: The Taj Campton Place, 340 Stockton Street, San Francisco
RSVP required, limited seating, info@sachi.org or 650-918-6335
$50 per person includes food tasking over high tea.
Following an illustrated talk on the Malabar Spice Trade by Anna Spudich, Chef Srijith Gopinathan will share his Culinary Journey discussing his personal experiments with spice route influences in contemporary cuisine. A Food Tasting over High Tea will complement the program. A carefully selected menu will represent an innovative personal take on traditional Kerala dishes the Chef grew up with during his Kerala years.