Deep Ki Bela' Diwali Concert with Vidya Shah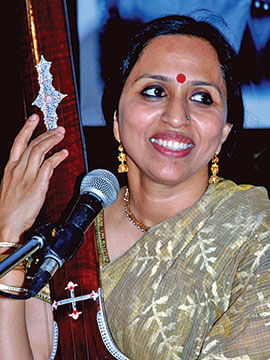 A festive musical evening over tea, wine, and refreshments.
SACHI, Society for Art & Cultural Heritage of India and Mrs. Sarla Mishra and Ms. Vinati Mishra invite you to a special Diwali Celebration. The Hindu Festival of Deepavali–the dazzling Festival of Lights, is a season of prosperity, abundance and well being, signifying the joyous and victorious return of Lord Rama as King of Ayodhya. The Gods rejoice with their devotees.Vidya Shah presents traditional verses from the ancient temple tradition in celebration of Deepavali. The songs will be steeped in the ragas of Indian classical music, and endowed with the grandeur of celebration.