Looking Back: A SACHI Poster Exhibition at the Livermore Public Library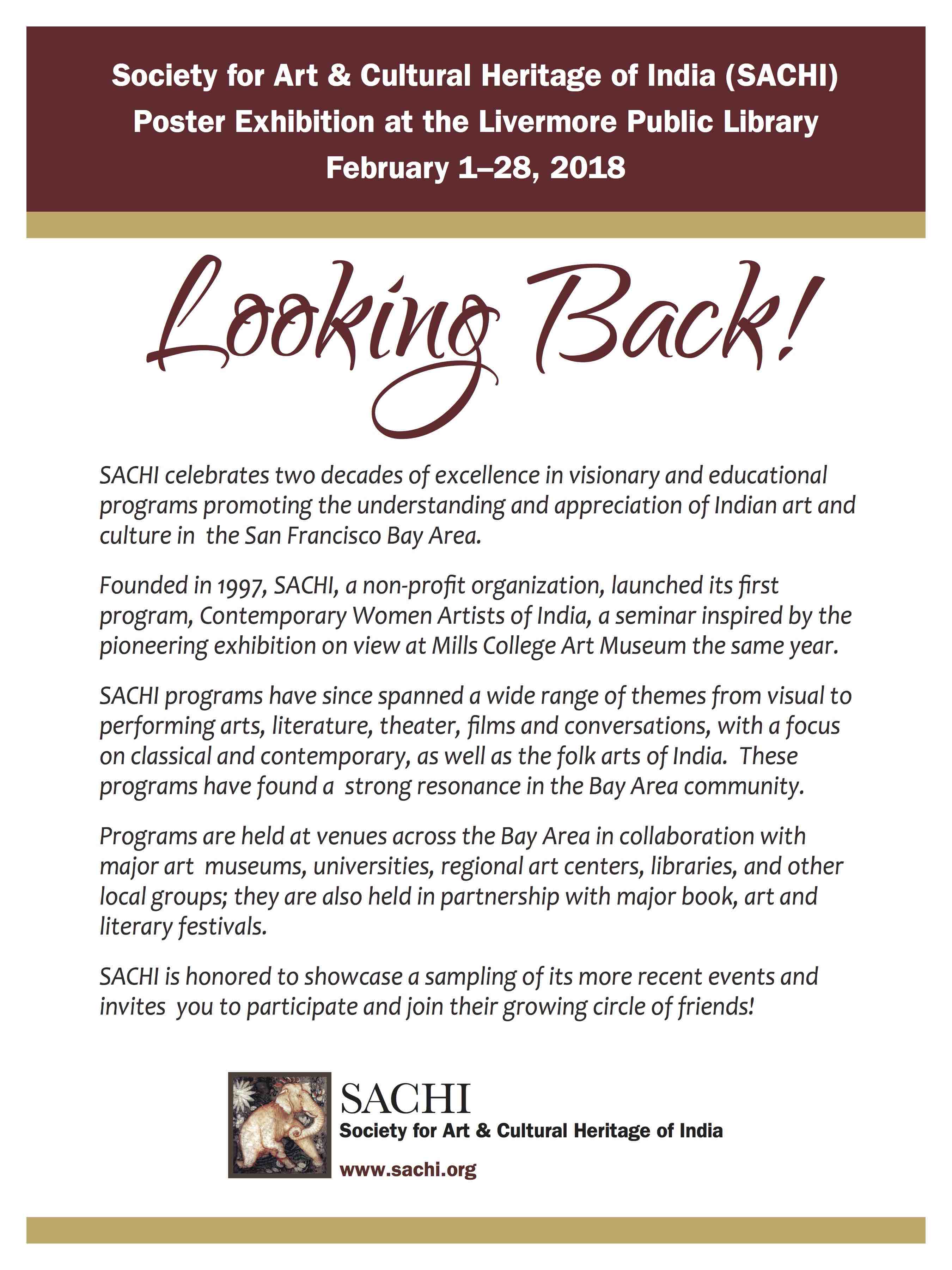 Looking Back! celebrates two decades of SACHI's excellence in visionary and educational programs promoting the understanding and appreciation of Indian art and culture in the San Francisco Bay Area. Through the month long exhibition (Feb 1- Feb 28, 2018) of Poster announcements, SACHI is honored to showcase a sampling of its more recent events.
In conjunction with the launch of the Poster Exhibition
Looking Back!
and Livermore Reads Together Project
A Long Way Home: A Memoir by Saroo Brierley
You are Invited to Join a Community Celebration
and a Maharaja presentation at the Livermore Public Library
Maharaja: The Splendor of India's Royal Courts