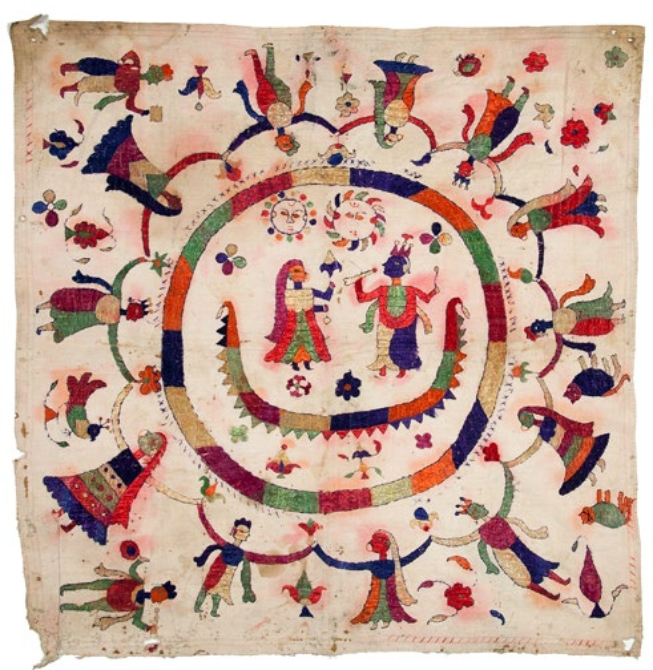 SACHI Field Trip to the San Jose Museum of Quilts & Textiles
Date: Saturday, April - 06, 2013

SACHI Field Trip to the San Jose Museum of Quilts & Textiles
Saturday, April 6, 2013 at 11am
San Jose Museum of Quilts & Textiles
520 South First Street, San Jose
Folk Indian Textiles from the Collection of Carol Summers
comprises a rich variety of textiles created by anonymous
craftspeople. Abundant colors, textures, handwork, and
embroidery adorn the galleries. A complementary exhibit
showcases the work of contemporary textile artist Junco Sato Pollack. Meditation in Space and Time: Junco Sato Pollack—Sutra Chant Hangings and Stich-by-Stitch Mandalas transforms 21st century fabrics into ethereal compositions.