The Warp and Weft of Kutch Learn with the Masters: Dayalal Atmaram Kudecha & Judy Frater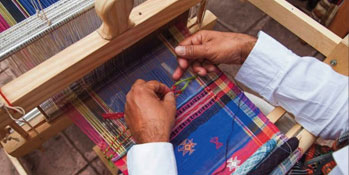 SACHI invites you to join a unique workshop with Artisan Designers of Kutch, Dayalal Atmaran Kudecha, Masterweaver, Kutch, and Judy Frater, Ashoka Fellow and specialist in Kutch textiles.
$15 workshop fee. RSVP: aarti_johri@hotmail.com; 650-400-3696. Limited space, early reservations recommended. Light refreshments will be served.