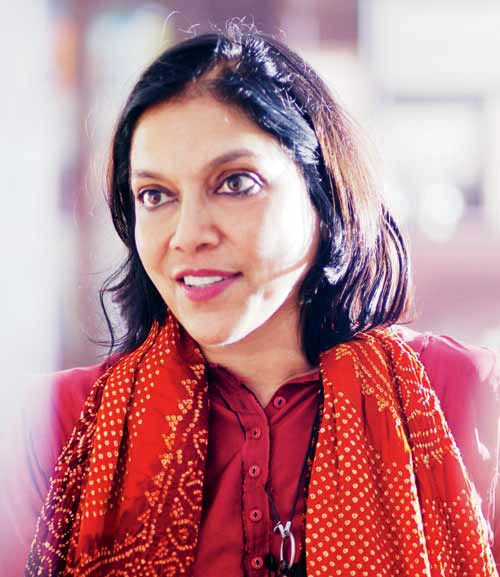 20th Anniversary SACHI Benefit: World Premiere Musical, Monsoon Wedding directed by Mira Nair
Date: Saturday, June - 10, 2017
Time: 8 pm-10.30 pm
Location: Roda Theater, Berkeley Rep Theater Complex, 2025 Addison Street, Berkeley, CA
SACHI Invites You to Join a Special Monsoon Wedding Performance Night on June 10, 2017, 8 PM
Celebrating 20 years of dynamic SACHI Programs
Based on the international hit film by Mira Nair, the world premiere stage musical of Monsoon Wedding at Berkeley Rep is one of the most highly anticipated theatrical events of the season. Join us in celebration and support!
World Premiere Musical Monsoon Wedding, directed by Mira Nair
Pre-performance Reception with EXCLUSIVE MIRA NAIR APPEARANCE, 6 PM-7.30 PM, Terrace Lobby, Berkeley Rep Theater
Performance, 8 PM;
Do NOT miss this exclusive opportunity for an intimate encounter with Mira Nair and an evening of outstanding stage production!  Enjoy delectable South Asian delights to complement the Monsoon Wedding theme.  And Join us in festive attire with a South Asian flair!
Respond early to ensure space for an unforgettable SACHI night!  Please view the attached details.
A SACHI Benefit supporting program excellence in the arts and culture of India
$225 per person, Orchestra VIP Seating ($115 Tax deductible)  
$200 per person, Mezzanine VIP Seating ($100 Tax deductible)
Questions or RSVP for reserving tickets:  info@sachi.org;  Tel. 650-918-6335 
Tickets can also be purchased online ; additional vendor fee applies.
Monsoon Wedding SACHI tickets entitle new members to a one-year complimentary SACHI membership 
We look forward to celebrating with you!
Award-winning film director Mira Nair brings her exuberant and sumptuous Monsoon Wedding to Berkeley Rep's stage in this highly anticipated world premiere musical. The perfect storm starts brewing when family members from around the world descend on Delhi for a nonstop four-day celebration of an arranged marriage between a modern upper-middle-class Indian family's only daughter and an Indian-American gentleman she has never met. But unexpected surprises and dark family secrets surface. The forecast calls for drama, love, hope, laughs, and a whole lot of rain.
Book by Sabrina Dhawan
Music by Vishal Bhardwaj
Lyrics by Susan Birkenhead