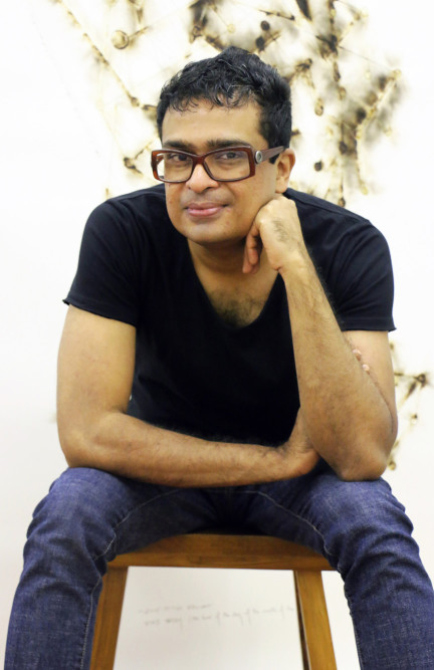 A Conversation with Contemporary Artist Jitish Kallat
Date: Saturday, October - 17, 2015
Time: 2.00 pm - 3.00 pm
Location: Samsung Hall, Asian Art Museum. 200 Larkin Street, San Francisco.
Following groundbreaking U.S. art installations, Public Notice 3 at the Art Institute of Chicago (2010-2011), and Epilogue at the San Jose Museum of Art (2013-2014), Jitish Kallat visits San Francisco for an insightful conversation discussing his art practices and the critically acclaimed curating project, the Kochi-Muziris Biennale 2014 at the Asian Art Museum in San Francisco.
Please join SACHI and Asian Art Museum friends for a rare opportunity to hear Mumbai-based artist Jitish Kallat, a stimulating voice in the contemporary art scene today.
To learn more about Jitish Kallat's installation Public Notice 3, please visit http://www.artic.edu/exhibition/jitish-kallat-public-notice-3 .
To watch Jitish Kallat speak on the Infinite Episode, please visit https://www.youtube.com/watch?v=rJYmaXzvbpY .