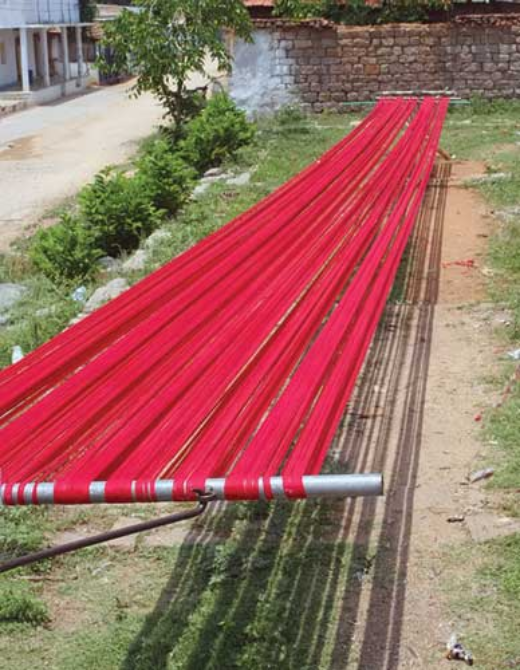 Creating an Ethnic Statement by textile design artist Bina Rao
Date: Sunday, June - 21, 2009
Time: 2:00 p.m
Location: Palo Alto Art Center 1313 Newell Road, Palo Alto, CA 94303 Tel. 650.329.2366
The Society for Art & Cultural Heritage of India (SACHI), and The Palo Alto Art Center are pleased to present an illustrated talk: Creating an Ethnic Statement by textile design artist Bina Rao
Sunday, June 21, 2:00 p.m.
Palo Alto Art Center
1313 Newell Road, Palo Alto, CA 94303
Tel. 650.329.2366
Free Admission and Open To The Public
Textile scholar and design artist Bina Rao merges contemporary design trends with traditional weaving and printing techniques using handspun yarn and natural dyes. As advisor to a number of state and central government agencies in India, Ministry of Textiles, and the World Crafts Council, Bina Rao is dedicated to the healthy growth of handlooms and handicrafts in India and Southeast Asia.
The survival of craft traditions is at a crossroad. Can natural yarns, colors, and going ethnic help to revitalize the rapidly disappearing craft legacy and its adverse impact on rural artisans? Hear Bina Rao discuss the revival of traditional techniques for creating unique design products, involving training clusters of rural weavers, and linking them to the Hyderabad based design studio, Creative Bee, begun with her husband Kesav Rao, a master dyer and accomplished artist. A sampling of designer fabrics will be available for sale.
Bina Rao received her MFA in Painting from Maharaja Sayajirao University of Baroda, India, and studied Textile Design at the National Institute of Design in Ahmedabad. She has been invited to lead workshops, teaching assignments, and lecture and design development projects in Australia, USA, Thailand, Malaysia, and Bangladesh.