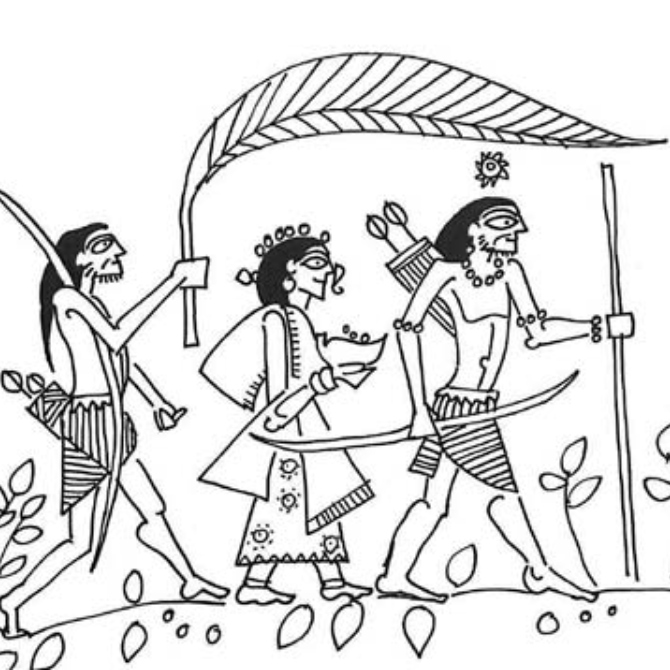 Devdutt Pattanaik in a Discussion of the Ramayana
Date: Tuesday, October - 04, 2016
Time: 7 pm - 9 pm
Location: Palo Alto Art Center, 1313 Newell Road, Palo Alto
INK Talks and SACHI, Society for Art & Cultural Heritage of India, present Indian author and mythologist Devdutt Pattanaik in A Discussion of the Ramayana.
Bringing his creative lens, Devdutt explores the beauty and timelessness of the ancient Ramayana epic through new and fresh perspectives. With his unique, contemporary take on myth, which he defines as subjective truth, he sheds new insights on the Ramayana's enduring appeal across two millennia, and examines its particular relevance for contemporary society, breaking free of the traditional/non traditional ideological approach.  Join SACHI and INK as Devdutt brings into focus the epic's immersive and harmonizing influence across generations and cultures.
Priority seating, $50; Open seating, $25; Members receive 20% discount
This Ramayana discussion precedes the Asian Art Museum Special Exhibition,
The Rama Epic: Hero, Heroine, Ally, Foe which will be on display October 21, 2016 -January 15, 2017
Pattanaik's books, published by Westland Ltd. ,will be available for sale at this event.
To learn more about Devdutt Pattanaik,  please visit www.devdutt.com
Image Credit: Illustration by Devdutt Pattanaik from his book Sita: An Illustrated Retelling of the Ramayana