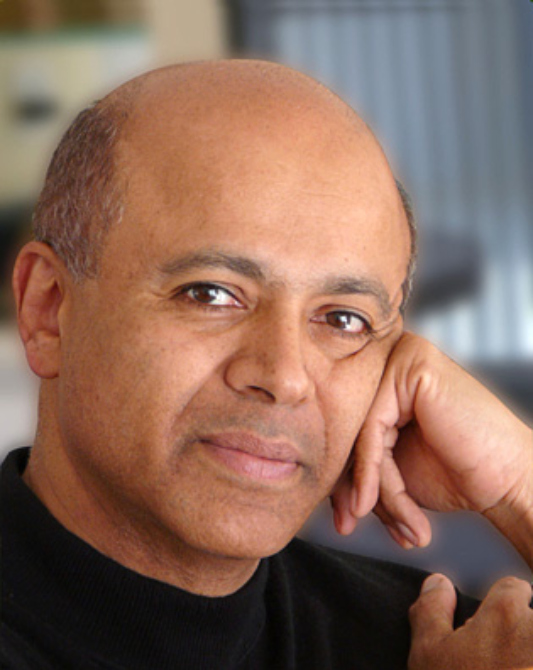 Date: Thursday, May - 12, 2011
Time: 6.30 pm
Location: Palo Alto Medical Foundation 701 East El Camino Real Mountain View, CA 94040
Dr. Abraham Verghese
Distinguished writer, medical practitioner, and Professor of Medicine, Stanford University in a lecture presentation
Writing and Medicine
Thursday, May 12, 6.30 pm
Palo Alto Medical Foundation
701 East El Camino Real
Mountain View, CA 94040
Please join us for light refreshments between 6 and 6.30 pm
The event is free and open to the public
Abraham Verghese will speak about how he came to practice medicine — because of a book — and how he came to be a writer — because of a medical experience. He will discuss his deep interest in bedside medicine in this technological age. In a time when the use of advanced technology frequently results in the needy patient receiving less attention than the patient data in the computer, Dr. Verghese brings an insightful revelation in his New England Journal of Medicine article, Culture Shock: Patient as Icon, Icon as Patient (December 2008), and in his book, Cutting for Stone (Alfred Knopff, 2009). Cutting for Stone is a masterful first work of fiction by Abraham Verghese. His earlier non-fiction books include My Own Country: A Doctor's Story, and The Tennis Partner: A Story of Friendship and Loss. His writing has appeared in The New Yorker, Texas Monthly, Atlantic, The New York Times, The New York Times Magazine, Granta, Forbes.com, and The Wall Street Journal, among others.
About the speaker:
Abraham Verghese, MD, MACP, is Professor and Senior Associate Chair for the Theory and Practice of Medicine at the Stanford University School of Medicine. Verghese grew up near Addis Ababa and began his medical training there. He completed his medical education at Madras Medical College and came to the U.S. for his residency. His experiences at Johnson City, Tennessee, where he joined a residency program and returned later as assistant professor of medicine, and his fellowship at Boston University School of Medicine, working at Boston City Hospital for two years gave his life and career a turn in caring for numerous AIDS patients. His emphasis on physician-patient relationship became manifested in his role as Founding Director of the Center for Medical Humanities & Ethics at the University of Texas Health Science Center, San Antonio. His empathy and true caring for the patient gave the new Center a guiding mission, "Imagining the Patient's Experience".
SACHI extends grateful appreciation to Dr. Prithvi Legha and the Palo Alto Medical Foundation for support towards the program.
After the lecture there will be an opportunity for Q&A, and to have your books autographed by Dr. Abraham Verghese. There will be no book sales on the premises, so please purchase books and bring them with you.