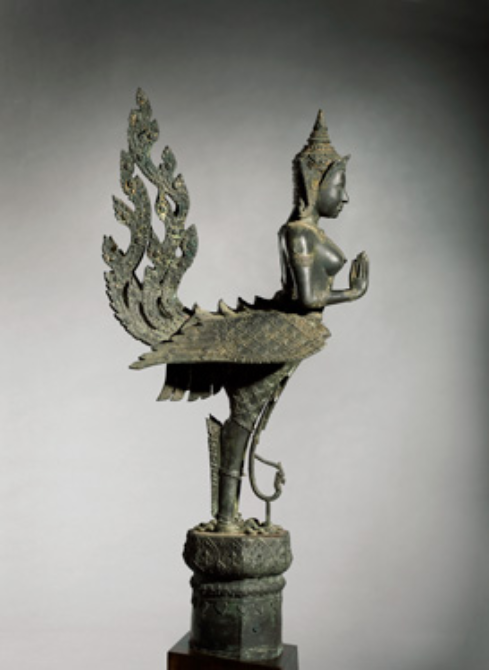 Hybrid Lotuses: The Flowering of Indian-Related Culture in Siam and Burma
Date: Sunday, November - 08, 2009
Time: 2:15 pm
Location: Samsung Hall, Asian Art Museum 200 Larkin Street, San Francisco, Ca. 94102
Hybrid Lotuses: The Flowering of Indian-Related Culture in Siam and Burma
by Dr. Forrest McGill
Chief Curator and Wattis Curator of South and Southeast Asian Art, Asian Art Museum, San Francisco
Sunday, November 8, 2009, 2:15 p.m.
Samsung Hall, Asian Art Museum
200 Larkin Street, San Francisco, Ca. 94102
Free after museum admission
Light refreshments
More than a thousand years ago Southeast Asian kingdoms adapted aspects of Indian classical culture, from the great religious traditions of Hinduism and Buddhism to mythology, astronomy, and royal ceremonial. In nineteenth-century Siam and Burma, the focus of the Asian Art Museum's current exhibition, many of these traditions continued to thrive, though often in forms that would not be immediately recognizable from the Indian point of view. The epic of Rama was one of the most important subjects in dance-drama, the puppet theater, painting, and sculpture and the Pali and Sanskrit languages continued to be studied by monks and scholars. The talk will explore some of these Indic connections, as they can be seen in the artworks in the museum's exhibition.
Enjoy a free 12 noon public tour of the exhibition
Free Sunday street parking
SACHI and the Asian Art Museum extend special thanks to Willis Deming and Lata Krishnan & Ajay Shah for generously sponsoring this event. This program is presented in conjunction with the exhibition, Emerald Cities: Arts of Siam and Burma, 1775-1950, October 23, 2009-January 10, 2010 at the Asian Art Museum, San Francisco.