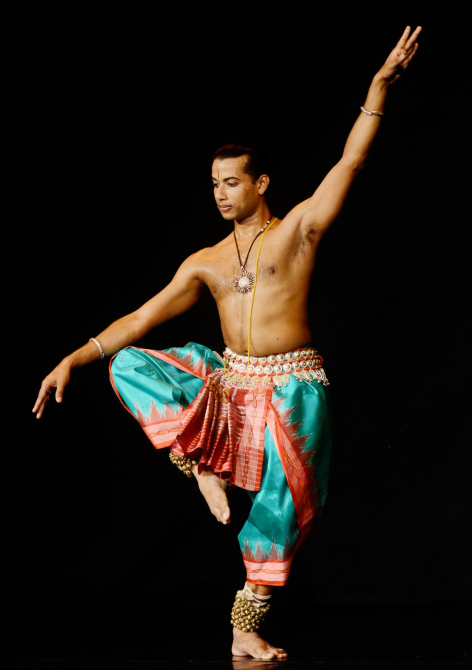 Rahul Acharya, Odissi Dance exponent from India in a Lecture Demonstration
Date: Saturday, April - 22, 2017
Time: 4 pm - 6 pm
Location: Palo Alto Art Center, 1313 Newell Road, Palo Alto, CA
SACHI, Society for Art & Cultural Heritage of India presents
Rahul Acharya
Odissi Dance exponent from India in a Lecture Demonstration
Artist bio:
Immersed in the rich culture of Odissi and its devotional roots since early childhood, Mr. Acharya has cultivated a deep and dynamic approach to the dance form.  A celebrated virtuoso artist, he has performed as a soloist in many prestigious venues around the globe.
Dancer, choreographer, researcher, Sanskrit scholar, lecturer, and writer, Rahul Acharya was the 2014 recipient of the Aditya Vikram Birla Kalakiran Award.  In 2013 he received the Ram Gopal Award for Best Male Solo Dancer from the Dance History Society of India. Mr. Acharya became the first male Odissi dancer honored by the Sangeet Natak Akademi with the Ustad Bismillah Khan Yuva Puraskar Award in 2009.
Rahul is part of UNESCO's International Dance Council.  His dance is inspired by his teacher, Guru Durga Charan Ranbir, and the late Guru Debaprasad Das.  For more on Rahul, visit RahulAcharya.com.
Priority Seating $25.00;  General Seating, $15.00; Students $15.00
RSVP:  info@sachi.org;  Tel.  650-918-6335
Tickets can be purchased online here or by contacting the above.