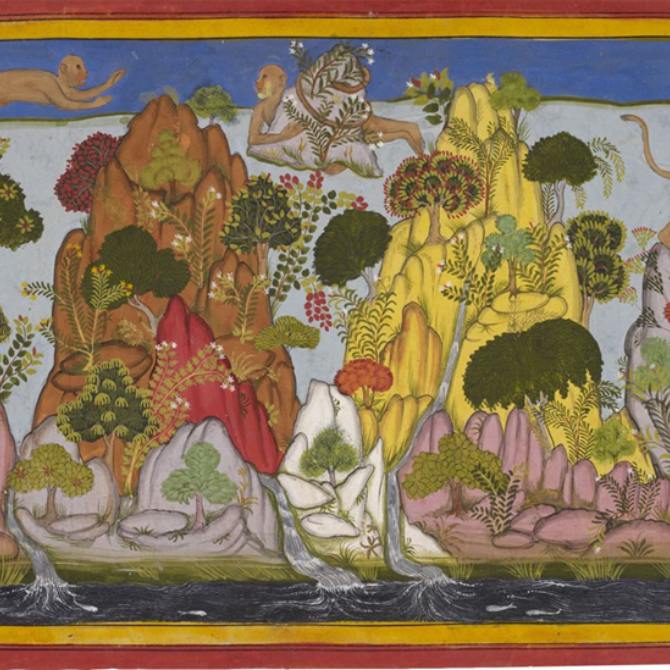 SACHI Annual Event 2015: Rama and Company Come to the Asian
Date: Sunday, November - 08, 2015
Time: 2-4 pm
Location: Samsung Hall, Asian Art Museum, 200 Larkin Street, San Francisco
The Asian Art Museum's major exhibition The Rama Epic: Hero, Heroine, Ally, Foe (October 21, 2016-January 15, 2017) highlights 130 splendid paintings, sculptures, and performing arts objects made over 1500 years in India, Southeast Asia, and the West. These works are being brought from museums in Europe, the UK, and around the US to illuminate the personalities and characters, trials and triumphs of the four main characters, Rama, Sita, Hanuman, and Ravana.  It will be the largest and most important exhibition on the Rama epic ever staged in the US.
Dr. Forrest McGill, Wattis Senior Curator of South and Southeast Asian Art at the Asian Art Museum, San Francisco, and Chief Curator of The Rama Epic, will describe the exhibition's themes and approaches and illustrate some of the most significant artworks. The introduction will be followed by a conversation with two renowned Ramayana scholars from UC Berkeley,  Dr. Robert P. Goldman and Dr. Sally J. Sutherland Goldman, together with Forrest McGill.
In a concluding piece, visiting artist, Dr. Mallika Sarabhai will enact a segment from her stage production, Sita's Daughters.
Please join us for a Reception in the Loggia following the event.
Free after Museum Admission.
Image Credit:
Hanuman flies to the Himalayas for magical herbs, page from the Mewar Ramayana, 1649–1653, by Sahibdin (Indian, active approx. 1625–1660). Opaque watercolors on paper.The British Library, Add. MS 15297(1) f.100r.
For pictures of the event click here.