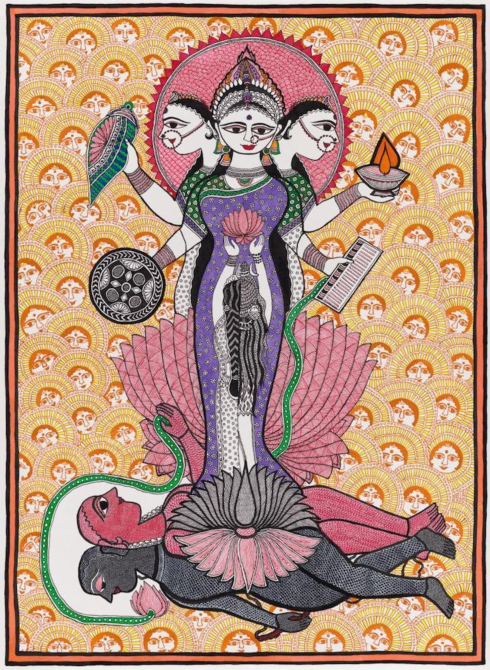 SACHI Private Tour of the Mithila Art Exhibition at the Asian Art Museum
Date: Sunday, December - 16, 2018
Time: 2 p.m.
Location: Asian Art Museum, 200 Larkin Street, San Francisco
SACHI Invites You To A Complimentary Private Tour Of The Mithila Art Exhibition At The Asian Art Museum.
The exhibition titled Painting is My Everything, features the work of contemporary artists. Many of these are women, who express their lives and beliefs through this centuries-old regional style of painting from Bihar. Exhibition Details here .This Docent-Led Tour For A Small Group Will Be A Unique And Personalized Experience.
Free. Museum Admission Included.
Image: Women's Power (detail), 2017, by Shalinee Kumari (Indian, b. 1985). Ink and colors on paper. Asian Art Museum, Museum purchase, Mortimer-Harvey Fund, 2018.8. © Shalinee Kumari. Photograph © Asian Art Museum.