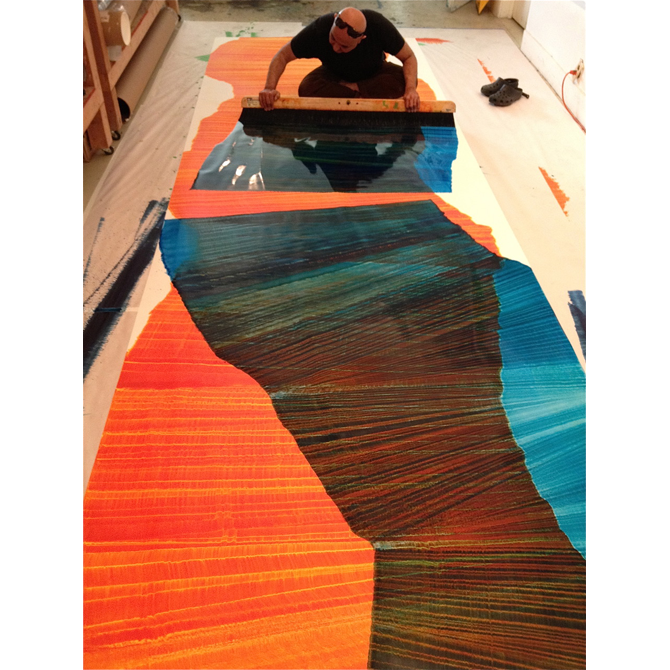 Sandeep Mukherjee in an Artist's Talk: "Painting Performs, Carves, and Molds Image"
Date: Saturday, June - 02, 2018
Time: 4 pm
Location: Palo Alto Art Center, 1313 Newell Road, Palo Alto, CA
SACHI, In Partnership With The Palo Alto Art Center, Is Pleased To Invite You To An Artist's Talk With Sandeep Mukherjee, Distinguished Contemporary Artist and Associate Professor at Pomona College.
Artist Sandeep Mukherjee, Guggenheim Fellow, 2017 and the Thomas/Mann Villa Aurora, Berlin Fellow, 2017 will present his diverse body of work over the last two decades, discussing it in relation to contemporary painting, installation, and performance art. For over a decade Sandeep Mukherjee's work has explored the notion of abstracting as a means to image a particular aspect of flowing matter. Working in painting, drawing and installation, the work has been process oriented and improvisational. Following multiple paths of inquiry such as imaging the performing body, subtracting the material body and enfolding the corporeal body, the work continues to explore the relationship between process, affect and image.
FREE AND OPEN TO THE PUBLIC.