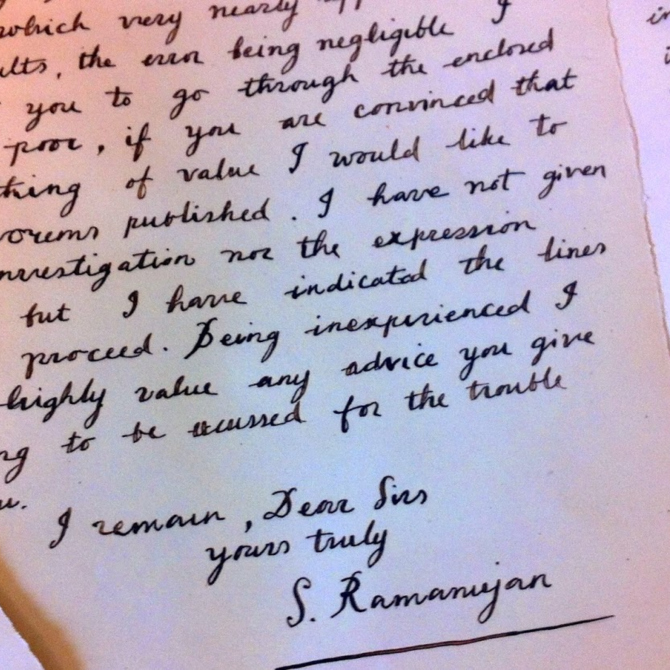 Behind The Man Who Knew Infinity: Panel Discussion with Film Excerpts
Date: Thursday, April - 21, 2016
Time: 7.30 pm
Location: Cubberly Auditorium, Stanford University
Prior to the SF Film Festival Opening April 22-24, 2016, and the theater film release on April 29, 2016, SACHI (Society for Art & Cultural Heritage of India) and Department of Mathematics, Stanford University invite you to an introduction and excerpts from the film, The Man Who Knew Infinity , on the life and legacy of Srinivas Ramanujan, featuring film Director Matthew Brown,  and a distinguished panel of mathematicians Manjul Bhargava (Princeton University), Ken Ono (Emory University), and Kannan Soundararajan (Stanford University). Please join us for this special conversation discussing the extraordinary genius of Ramanujan and the artistic inspiration for the film in Cubberly Auditorium at Stanford University.
For the film preview please watch https://www.youtube.com/watch?v=NP0lUqNAw3k
For pictures of this extremely well received, house-full event please click here.
Image:
A letter from Ramanujan in 1913 to Cambridge Professor G.H. Hardy, reproduced
for the film, The Man Who Knew Infinity. 
Image Credit:   Liz Colbert