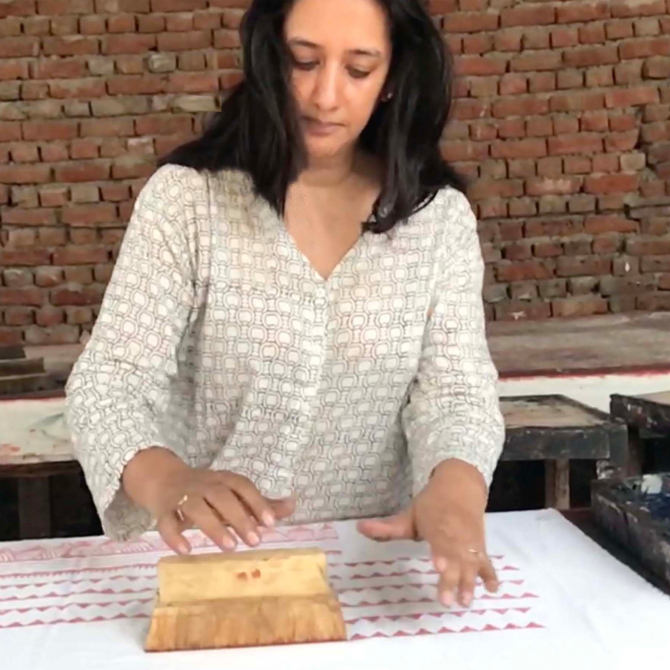 Traditions and Beyond: A SACHI Holiday Workshop
Date: Saturday, December - 01, 2018
Time: 11 a.m. - 1.30 p.m.
Location: Palo Alto Art Center, 1313 Newell Road, Palo Alto, CA
Please Join an Exclusive Hand Block Printing Textile Presentation Cum Workshop (11 a.m – 12.30 pm)  followed by an Exhibition and Sale of one-of-a-kind Scarves from the Deivi Handcrafted Collection (12.30 pm -1.30 pm)
Create and take back your own Block Printed Souvenirs!
Presented by Textile Artist/Designer Hemangini Singh , Royal Family descendent, House of Bikaner, Rajasthan, India
Hemangini Singh draws her inspiration from the skilled artistry of local artisans in her native Rajasthan. Using this craft tradition as her base, she layers the creation of her textiles in a unique expression of East-meets-West aesthetic, blending traditional style with her own inspired refinement. Hemangini brings together local artisans in curating a collection of innovative textile crafts, ensuring that traditional techniques of the artisan community are not lost to future generations.